A selection of our tyre brands



Nankang offer a range of tyres that meet every need, from ultra high performance including road,
race and track days, through commuting and shopping to commercial and off-roading in the toughest environments.


Goodyear one of the largest selections of premium tyres trusted by leading car manufacturers.




YOKOHAMA offers fuel efficient, fuel saving, high performance tyres.




Michelin, is dedicated to sustainably improving the mobility of goods and people by manufacturing and marketing tires for every type of vehicle.

Avon has been making high quality tyres since 1904, tyres that fit all sorts of cars and motorbikes, vans and trailers.


The Bridgestone Group is the world's largest manufacturer of tire and rubber products.

Continental Tyres is the choice of leading car manufacturers, offering award-winning tyres that deliver responsive braking in all weather conditions.

All Hankook products are based on the concept of Kontrol Technology and aim to provide consumers the joy of driving through performance, comfort and safety whilst being more environmentally friendly.

World wide tire manufacturer known for its involvement in Formula One Championship racing.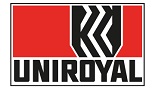 Uniroyal are a well-respected brand in the tyre industry, especially for the development of their rain tyres which provide outstanding grip on wet roads.